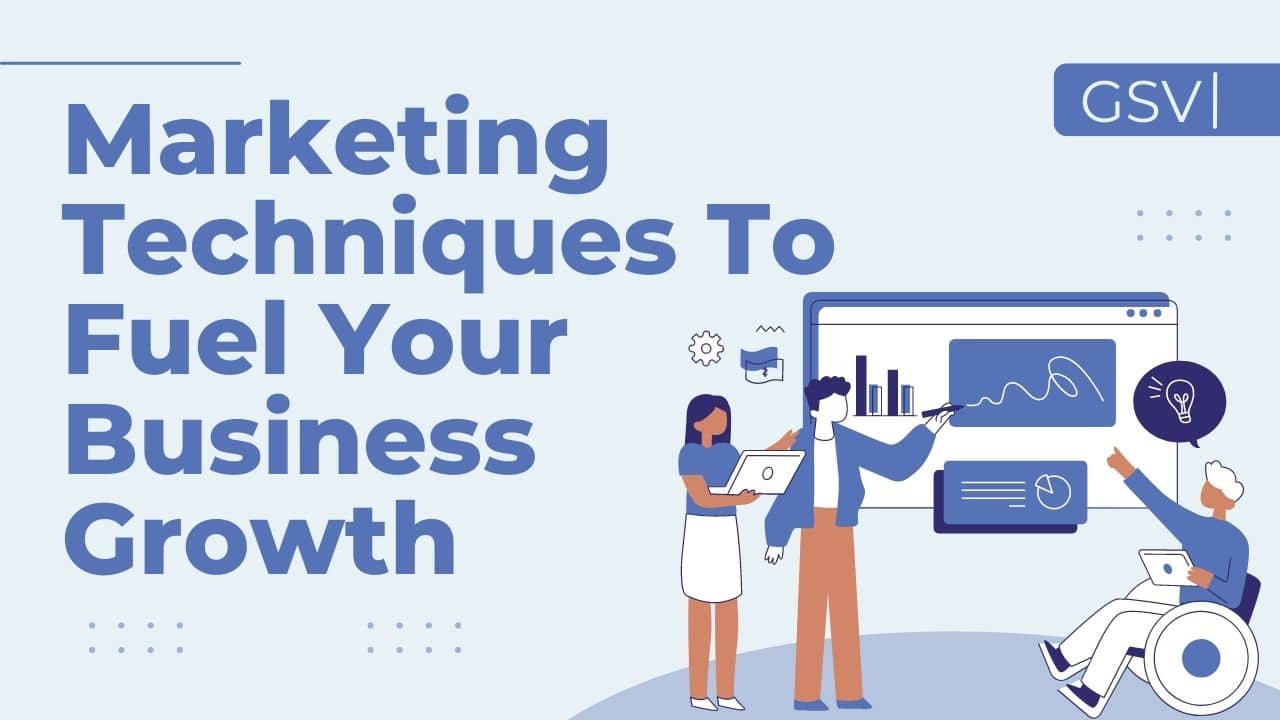 No matter the size of a business, marketing is an essential tool for all businesses. Marketing strategies allow firms to lay out a plan of how they are going to advertise their business. A strategy in marketing is vital in laying out the plan for your business and helps you set your marketing goals.
Laying out the perfect marketing strategy can be tricky as marketing a brand has changed a lot over the past few years with things like the internet to consider. From attention-seeking through social media advertising to pay-per-click advertising, the dominancy of SEO services in our marketing strategies is what every online business is striving for. With this in mind, having the best marketing strategy requires you to know the appropriate marketing techniques to help you. In this article, we will look at the five best marketing techniques to help you lay out a marketing strategy for your business so you can achieve the growth you desire
Search Engine Optimization (SEO)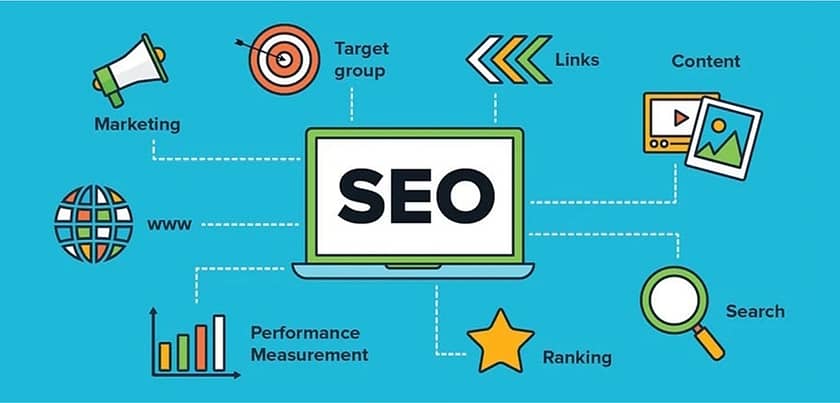 SEO is the process of bringing traffic to your website, increasing the quality and quantity of your web traffic. Businesses use SEO for their websites as it is one of the most effective tools in promoting sites and is relatively cheap for what it offers. The ultimate goal is to generate unpaid traffic.
Important aspects of SEO
Know your market and customers
Proper implementation of keywords
Market trends and changes
SEO is a constant commitment. The content you put out needs to be regular but also good quality.
How to use SEO for your business
Start early. It's always better to start early as it can save you money and time.
Follow the market and look at what is popular.
Search for a SEO agency that is specializing in SEO so that you always have the option to avail their services in getting things started.
With the competition of several businesses in the market, there is always a need to stay on the top. It is only possible if relevant services are used, among which SEO is one of the best available options.
SEO constantly evolves, and the experts involved are always on the pulse to get along with the trends going around. Thus, it helps a business keep itself updated with the changing trends.
Google always recommends those sites with more rapport. And this takes time which involves using backlinks, content, etc. SEO provides support in this regard as it aids the business to stay among the most searched ones.
Building an effective SEO
There are a lot of marketing techniques and tricks that help to build an effective SEO. Some of the techniques involved are:
Targeting relevant primary and secondary keywords increases the traffic of viewers and helps them become aware of the contents being covered in those topics.
Optimizing page titles and description
Use short and descriptive URLs as they are more user-friendly.
Removal of slow loading contents
Using a mixture of external and internal links
Optimizing graphics include Accessibility, context, size and formatting, links, tests etc.
Conduction of regular site Audits.
Keeping an eye on competitors
Thus, SEO is effective in aiding businesses to progress and help them stay on the top, enabling them to compete with their competitors.
Content Marketing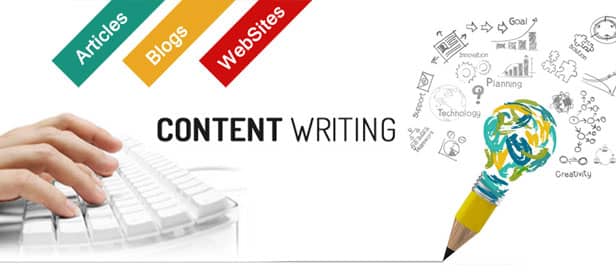 Content marketing is offering informative and valuable content, which helps keep the audience engaged and allows more viewer traffic which ultimately boosts the businesses and helps them to grow. This strategy is time-consuming, but still, it's worth the time and money because it enlightens the viewer about the content available, which eventually helps grow the business. There are several ways of marketing which are inexpensive but time-consuming, such as:
It is a marketing strategy for a small business that is quite popular nowadays. Internet surfers spend more time going through blogs which ultimately helps companies grow. Even the internet has many examples that proves the growth of businesses through blogs written by expert content writing agencies. Blogs help to share the company's history, strategies, and aims. This eventually boosts the search engine ranking.
Developing E-books, guides
This can be used to grow leads and credibility and build the customers' trust, which boosts the business. E-Books, guides etc., help the viewers get enlightened about the available facilities and offers provided by the company. The Sooner the viewers get an idea about the website, the better it is for business because they get recommended further.
Social media platforms like Facebook, Twitter, Instagram, and YouTube are extensively used and are the best source for small businesses to grow. In the past, advertisements were run only on television which was quite expensive, but now the availability of numerous platforms has eased this issue. Being used by almost all age groups, social media serves as an excellent source of business growth.
Sending out emails regularly to the customers helps them stay up to date with the company's discounts, offers and new products. With email marketing services customers can be easily persuaded to buy products and it's the easiest way of marketing and ultimately boosting sales. To start with, a list of customers is required, and all you need to do is send coupons, offers and helpful tips.
False notions
There are plenty of negative notions about this idea. Some people believe and promote that content marketing is a waste of money. They support their stance through several examples which are wrong. At some point, even a famous brand of today needed to advertise itself among the people one way or another. There wasn't a competitive air among the companies in the past, but now there is. Thus it is a need of the era that every business must adopt such strategies to boost its growth rate, which otherwise might be difficult.
Content marketing is essential because people expect to build trust and relationships, develop conversation, generate leads and communicate with their brands and companies. The air of competition is among the companies, and there is a race to be on top. Marketing of the content, especially the ones with better visuals, aims for a better sale, ultimately benefiting the firms.
Leverage Celebrities and Influencers 
The present era is a social media-influenced generation in which influencers and celebrities play an imminent role. With the availability of mobile phones and the internet round the clock, it has become much easier for people to search and scroll on the internet for updated news and developments. Along with that is the availability of various social media platforms, which has made it feasible to grow businesses with slight efforts.
Implementation
Growing business with the aid of influencers and celebrities is relatively easy. Many social media applications, such as YouTube, Instagram, and Facebook, are extensively used by the public. Celebrities are hugely followed on these applications and can serve as a quick source of spreading business locally and internationally. Some of the ways users can be:
Newly opened businesses can send them PR packages, which are then unboxed by the public figures, uploading videos on social media applications. These videos are extensively watched over the internet, thus convincing people to buy such products.
Small businesses must use celebrities for their brand promotions because public figures having influential personalities ultimately persuade people to purchase products.
Firms must have some public figure as their brand ambassadors. For instance, sports brand Nike had years of contract with international football player Christiano Ronaldo, which ultimately helped boost their sales because Ronaldo is the most followed person on the internet. From this example, we can understand the importance of leveraging celebrities and influencers in business growth.
Important aspects
Using public figures is one of the easiest and fastest ways of boosting business, but firms must be well aware of the trends and the public figures on the internet. Appropriate personalities must be used, and a contract must be signed to prevent them from advertising for other brands and firms. Moreover, relevant personalities must be used for this purpose, such as sports persons for sports brand promotions, business tycoons for firms and industries and scientists etc., for research and other educational aspects.
Using public figures is easy and one of the fastest ways of growing business. It boosts the firm's name in days, which may otherwise be very difficult and may take years to build. Although this way is expensive compared to the previous ones discussed, this one is the fastest-growing channel for any business.
Affiliating with other programs 
Advertising sometimes alone does not prove fruitful, and there is a need to reach out for more publicity. Affiliating with other programs is one of the most effective methods of growing a business. It just involves some amount which needs to be paid to the webmaster, who then advertises the company on several platforms.
Implementation
This method involves a webmaster, the owner of many websites, primarily the famous ones with significant traffic. This involves websites such as;
These websites have massive traffic of viewers. Approaching the right affiliate is complicated and sometimes consumes a lot of time. You must have heard about Amazon PPC advertising with the same context to this. Moreover, a person needs to have a good conversion and positive business ideas so that affiliates must take them to work along.
Setbacks
As mentioned, it can be not easy to find an affiliate. It takes a lot of time and patience. It takes persistence and true grit to make it through. There might be a few setbacks, and emotions might come in between, but a person needs to stay persistent and emotionally intense.
Gains
Affiliating with other programs is difficult and time-consuming, but it has a number of benefits. It has all the marketing techniques required for businesses to grow. About 80% of the brands and 84% of the publishers use affiliate marketing. Some of the benefits such as:
Cost-effective
New audience through influencers
Performance-based advertising
Access to affiliate market channels
Targeted traffic
The low cost of the startup as an affiliate program does not require an advertising team or any other demands.
High ROI
Thus, it can be referred to from the points mentioned earlier that an affiliate program is an effective and time-saving method for firms to grow and boost their business.
Ads such as on Google
This is one of the misunderstood modes of a growing business. Pay-Per-Click advertising is the most comprehensive and effective method to grow businesses, particularly for smaller companies. The marketing technique employed in this platform is remarkable and the most efficient. Google is one of the most significant search engines, has billions of viewers and is also one of the cheapest ways of marketing.
Pros
The advertising on Google ads is relatively inexpensive compared to other platforms such as Facebook, Twitter, and Snapchat. The advertising is fixed at a flexible budget of as low as $5. Plus, you need to pay only when someone clicks on your Ad.
There is a targeted audience on Google for the type of category being targeted for the sale of a specific product or genre of public being targeted for a particular business.
Google ads match according to a category being searched. For instance, if you are selling shaving kits, then based on the searches of the public, this might appear in the category of trimmers, hair shavers, beard trimmers etc., thus, increasing the chances for the product to be sold at a higher rate and quickly in the market.
Tips
Running advertisements on Google is a bit trickier, but plenty of people are available to do it at a meagre cost. There is a need for the publisher to understand some tips and tricks before using this mode. Some text ads can be run as Blue links or green URLs. Once they learn how to use this, publishers can target a massive market with high buying intent; retargeting campaigns can be used to drive more sales and traffic faster and more efficiently.
Cold calls and door-to-door marketing
It might be one of the most unpleasant ways of marketing, but it is, up to this date, one of the most effective marketing methods. However, it takes a lot of time but still is one of the most effective and efficient ways of marketing. The cold business helps you to sell yourself and your business as well. The cold call is an effective advertising method as it is cost-effective and lets you describe your product more efficiently and practically.
Marketing tips
Cold calls require a lot of communication skills and a market selling experience which is the basis of selling your product and business. In online marketing, a person can describe their product up to a specific limit, and some points and features might be left unexplained. But in live marketing, a person can easily express their product.
Small businesses having no investments must try this method. It requires physical effort and communication skills but is one of the most cost-efficient marketing methods.
Over the phone and internet, a person can't describe the features and expressions required to sell a product, e.g. selling a watch over the internet or phone call involves the use of pictures. Still, when selling it personally, the manufacturer can express his feelings and describe the features more efficiently.
Live interaction with people during door-to-door marketing can help get a review from people regarding the product and help the manufacturers and the brand owners improve it, thus enabling the brand to grow more efficiently and improve with time.
Door-to-door marketing, especially those involving the representative visiting different firms and companies, helps to review the product. Most of the time, people are persuaded to buy the products such as during a visit to educational institutes, offices, or markets for food vouchers and offers. This has proved to be one of the most cost-efficient and high-marketing tips
Door-to-door marketing and cold calls are other efficient ways of marketing. Yes, they might seem to be exhausting and odd in this era, but still, the companies using them are in benefit. It must be used along with other methods of marketing.
Conclusion
Businesses need to grow and employ various methods to boost their sales and production. All the multinational firms seen today must have used one of the methods to increase their marketing because, without efficient marketing, no company can grow. It can be seen that there are various examples of firms that spent billions on their products but failed in marketing, which eventually led to a decrease in their sales. Everyone wants to stay on the top and believe to keep their business among the top-selling ones, for that business growth methods must be employed out of which the best five are mentioned above. Thus, every company can use whatever way to fuel their growth.